Mounted Unit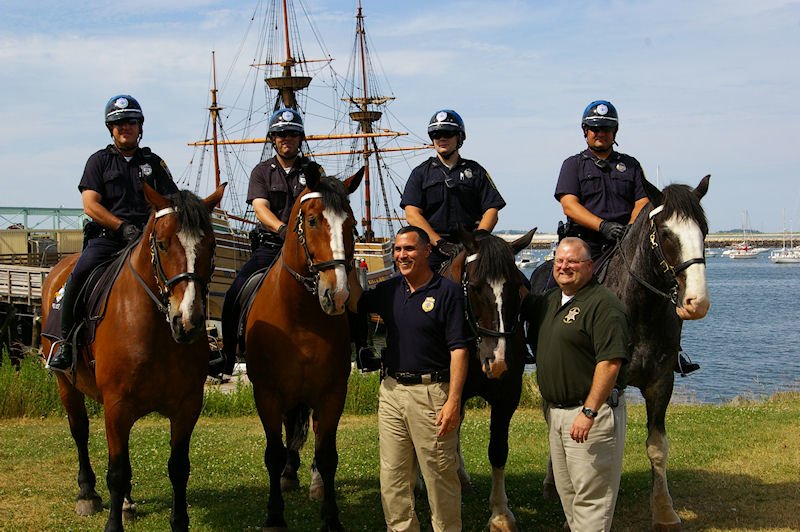 Plymouth Police Mounted Unit on Waterfront with Police Chief Botieri and Plymouth County Sheriff McDonald.

The Plymouth County Farm has been home to the department's Mounted Unit since 1982. The horses and their trained riders bring an additional layer of security to large scale events and are extremely useful in accessing areas off the beaten path, such as shoreline searches.Don't be surprised to see the unit patrolling the Plymouth Waterfront with Plymouth Police, at parades or safety days within your community.
In June 2009, Boston Police disbanded their mounted unit. Four of the horses are now enjoying life at the Plymouth County Farm and training with our deputies.
You can learn more about Plymouth Police Mounted Unit by visiting their website here