Kids Fingerprinting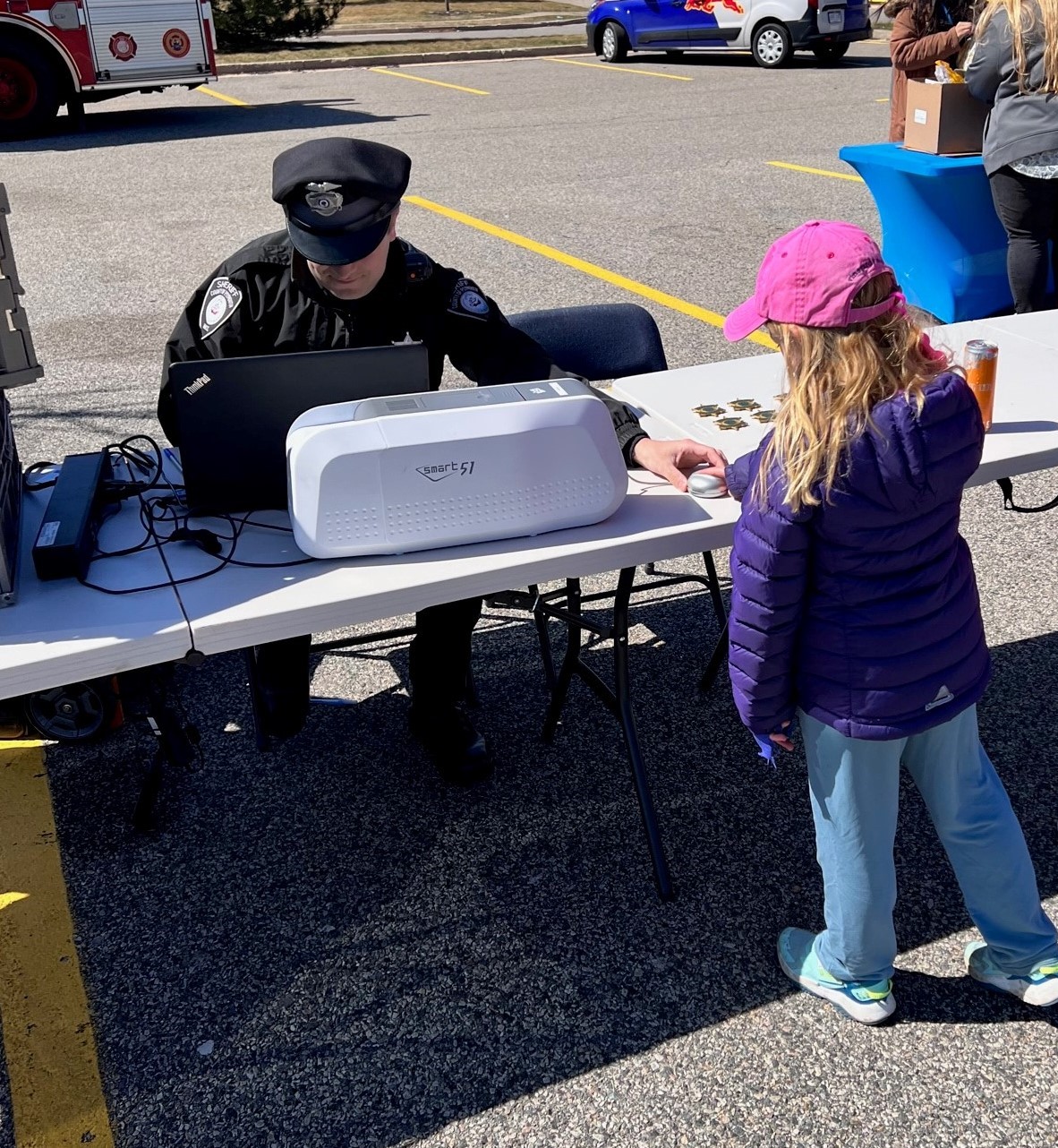 At fingerprinting events, parents and children interact with trained PCSD Deputies to create a take-home identification kit. A child's fingerprints will NOT be shared or entered into any database.
It is recommended that parents store this material with their family's important documents. It takes just a few moments and children of any age can participate.
Above are images of the new digital fingerprint scanner and the machine that generates IDs
The computer generates a laminated ID. The ID is similar to a driver's license with a photo of the child. Fingerprints are not put on the IDs. The children receive their new ID and a sheriff's badge from the officers!
The biggest concern from parents is whether or not we keep the fingerprints on file; the answer is no.
Fingerprinting sessions are held at the request of community groups, school groups, and daycares. This service is done free of charge.
For upcoming events, please follow us on our social media pages to be notified when the next children's fingerprinting event is!