Nursing Opportunities

Medical Officers at the Plymouth County Sheriff's Department are licensed RNs and LPNs that provide routine and emergency health care to male inmates
For the FIRST TIME EVER: full time, part time, and per diem positions are now available!
To check on an application status or have questions about the nursing hours:
please email Human Resources here or call 508.830.6384.

Click here to submit an application
Why Choose a career as a Medical Officer?
Competitive Pay - Base Salary $59,000 to $84,000
Bonuses and Overtime
Shift and step raises
Education incentives
Pension
Health and Dental Insurance
Paid Tuition
Paid holidays and vacations
Veteran benefits
A member of the Association of County Employees
Join a team of professionals working in a safe and structured environment with opportunities for advancement.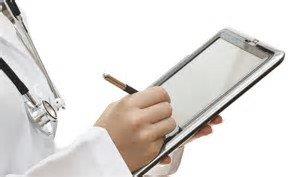 Plymouth County Sheriff's Department is an equal opportunity employer. The department does not discriminate based on race, religion, creed, national origin, ancestry, age (if 40 years of age or older), sex, gender identity, sexual orientation, genetic information, color, veteran status, handicap, pregnancy or a condition related to said pregnancy.
Duties and Responsibilities Include:
Prepares and distributes medication for the inmate population.
Performs medical intakes, medical history, and required diagnostic tests on new commitments.
Takes inventories of medications, first-aid kits, and other supplies.
Updates inmate files, medication records and physician files as needed.
Scheduling of outside medical appointments as required.
Responds to medical emergencies and accompanies such cases to the hospital when needed.
Delivers medication to Administrative Segregation and Protective Custody inmates.
Maintains and updates daily log of shift activities.
Assists physician with sick calls and conducts medical treatments as directed by the physician.
Administers medical attention to employees in the event of an industrial accident or emergency.
Click here to submit an application electronically.