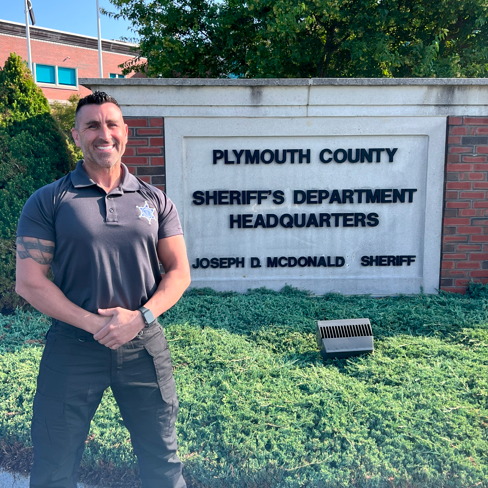 Brian Conroy (bconroy@pcsdma.org)
Recruitment Officer
508-830-6388

Office hours by appointment


Plymouth County Sheriff's Department is an equal opportunity employer. The department does not discriminate based on race, religion, creed, national origin, ancestry, age (if 40 years of age or older), sex, gender identity, sexual orientation, genetic information, color, veteran status, handicap, pregnancy or a condition related to said pregnancy.
The Plymouth County Sheriff's Department application can be used to apply for any available position within the Department.
Plymouth County Sheriff's Department
Attention: Human Resources
24 Long Pond Road
Plymouth, MA 02360