Training
Elizabeth Smith, Training Director
Phone: (508) 830-6200 ext. 801
Email: Esmith@pcsdma.org

Todd Zachary, Assistant Deputy Superintendent
Phone: (508) 830-6200 ext. 255
Email: Tzachary@pcsdma.org
The Plymouth County Sheriff's Office prides itself on having one of the best training divisions in corrections. Each member of the Training Department has risen through the ranks and served in multiple capacities, and together they combine for many years of experience and dedicated service. Every employee at the Plymouth County Sheriff's Office receives annual Field Training, biannual In-Service training and Student Correction Officers receive 480 hours of challenging training during the Basic County Corrections Officer Academy.
The Training Department offers outside public safety agencies, such as MEMA, Plymouth County Critical Incident Management Team, Environmental Police, and the Massachusetts Sheriffs Association, access to its classroom space.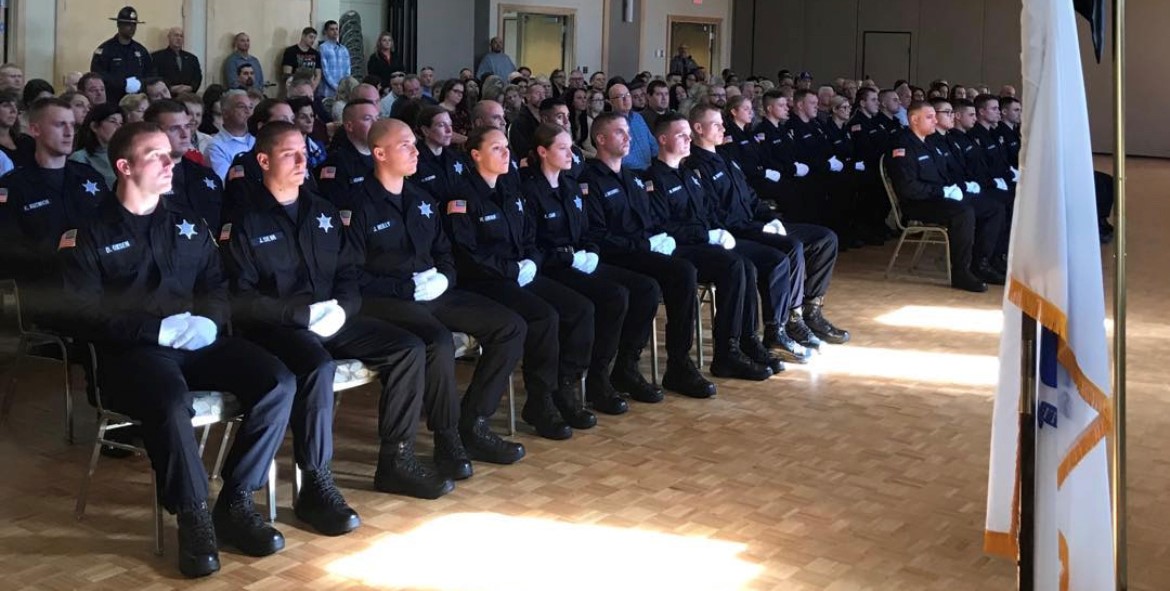 Orientation Training
The Plymouth County Sheriff's Office provides Orientation training for all new employees. It is important that newly hired staff feel comfortable and confident in their new work environment. For many, it may be the first time they have worked in a correctional facility or as part of the criminal justice family.
Corrections is a paramilitary operation, so security staff wear uniforms and have a rank structure. New employees are given an overview of the facility, the history of jails and the Sheriff's Office. Security is the most important responsibility of all staff, regardless of his/her position. Professionalism and good communication skills are the foundation to a rewarding career in this ever growing profession.
Each Employee is certified in Cardio Pulmonary Resuscitation (CPR), which includes the proper use of an Automated External Defibrillator (AED). They will also become familiar with: Interpersonal Communications; Proper Use of Electronic Communications; Discrimination and Harassment Policy 239; Criminal Offender Records Information (CORI) laws and sanctions; Department Rules and Regulations; Inmate Classification; Emergency Reaction Plans for Critical Incidents; and Evacuation Procedures.
MPTC
The training wing is also home to the Massachusetts Municipal Police Training Committee, Plymouth Regional Police Academy. Basic Recruit, reserve intermittent, and in-service training courses are held at this location.
Plymouth Regional Police Academy
Address: 24 Long Pond Road, Plymouth, MA 02360
Fax: 508 830-6319
Eileen Goodick, Academy Director
Phone: (781) 437-0331
Email: Eileen.Goodick@MassMail.state.ma.us
Alison Taylor, Veteran Officer Program Coordinator (Cape & Islands)
Phone: (781) 437-0332
Email: Alison.Taylor@MassMail.state.ma.us
Joanne Heres, Veteran Officer Program Coordinator
Phone: (781) 437-0333
Email: Joanne.Heres@MassMail.state.ma.us