The Plymouth County Sheriff's Department is proud to partner with local police departments to bring SafetyNet to every corner of Plymouth County, offering peace of mind for caregivers of people at risk of wandering.
When someone you love is affected by autism, Alzheimer's, Down syndrome, dementia or other cognitive conditions, the chance of him or her wandering and becoming lost is potentially high, and may lead to tragic consequences.
Working hand in hand with public safety agencies, the SafetyNet service helps quickly find and bring your loved one home, providing you with additional protection and peace of mind. To learn more visit SafetyNet online.
Plymouth County Sheriff, Local PDS Partner To Bring New Service For People With Autism And Alzheimer's
SafetyNet Service Will Help Protect County Residents with Autism and Alzheimer's from the Dangers of Wandering
PLYMOUTH, MA – APRIL 28, 2011 – A new service that works directly with local law enforcement and is designed for people with autism and Alzheimer's who are at risk of wandering is now available in almost every corner of Plymouth County. The Sheriff's Department, local police departments and SafetyNet have worked together to bring the SafetyNet service to 23 out of 27 communities in Plymouth County.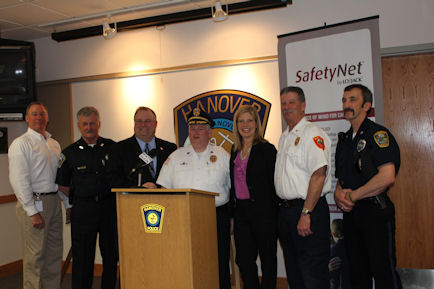 L to R: Scott Martin Director Law Enforcement at SafetyNet, Marshfield Police Officer Ralph Polland, Plymouth County Sheriff Joseph D. McDonald Jr, Hanover Police Chief Walter Sweeney, Kathy Kelleher Vice President of SafetyNet, Marshfield Deputy Fire Chief Jack Beagle, and Pembroke Police Officer Rick Tenore.
The SafetyNet service provides law enforcement with the tools and training to more effectively find and rescue individuals who could or are prone to wandering and becoming lost. It also helps caregivers provide an added layer of protection for loved ones with cognitive conditions from the life-threatening behavior of wandering.
To maximize resources, the Plymouth County Sheriff's Department has trained and certified 20 Deputies on the SafetyNet service. They can now use the SafetyNet service to find and rescue people at risk who go missing. The service will be used to supplement traditional search and rescue operations conducted by local police and fire departments.
"From Hull to Marion, Marshfield to Bridgewater, our deputies come from every end of this great county," Plymouth County Sheriff Joseph D. McDonald Jr. said. "This partnership between my office, the police chiefs and SafetyNet makes it easy to maximize manpower and ensure a fast response. With six rescue receivers in place around the county, searchers are able to grab the closest kit and go."
The SafetyNet certified training, ongoing support and Search and Rescue Receivers were provided at no cost to the Plymouth County Sheriff's Department or taxpayers.
How The SafetyNet Service Works
Once a caregiver enrolls their loved one in the service, they receive a SafetyNet Bracelet, which is worn by the person at risk typically on their wrist or ankle. The caregiver provides information about the client to assist in search and rescue, which is then entered into a secure database. SafetyNet provides 24x7 emergency caregiver support.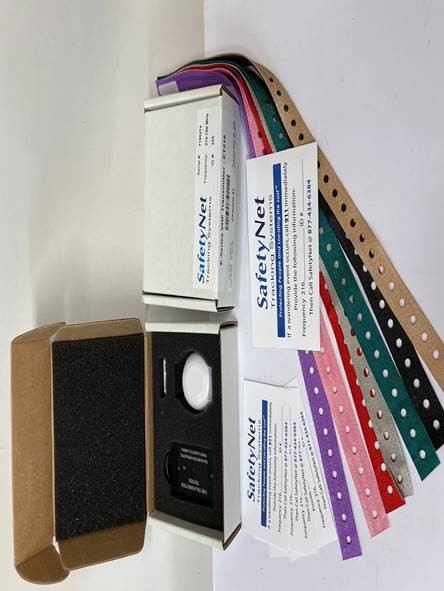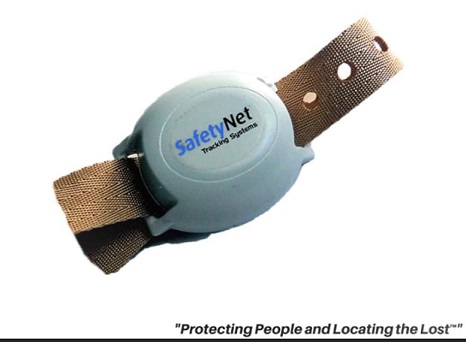 The SafetyNet Bracelet constantly emits a Radio Frequency signal. Radio Frequency is the technology of choice because, unlike cellular and GPS technology, its signal doesn't rely on cellular networks or satellite signals and can often be tracked when a client wanders into a shallow body of water, a densely wooded area, a concrete structure such as a garage, or a building constructed with steel.
The Search and Rescue Receivers used by law enforcement agencies can detect the Radio Frequency signal emitted from a SafetyNet Bracelet typically within a range of approximately one mile in on-the-ground searches and 5-7 miles in searches by helicopter.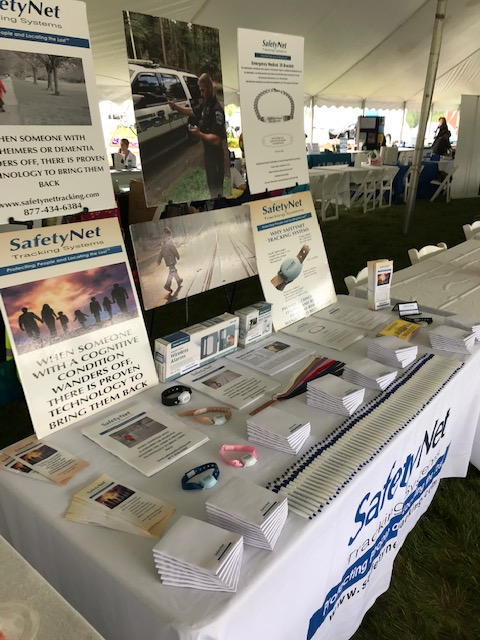 The SafetyNet certified training for law enforcement agencies focuses on its specialized electronic equipment, technology, procedures and on how to effectively communicate with and approach individuals who have cognitive conditions. SafetyNet's secure database contains information on each individual client enrolled in the service so that the search and rescue team can have information on the individual's personal habits and how he or she should be approached, spoken to and comforted.
More Information For more information about the SafetyNet service, please call (877) 4-FINDTHEM (877-434-6384) or visit www.safetynettracking.com