Correction Officer Opportunities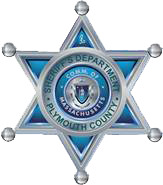 Why choose a career in corrections?
Competitive Pay - Base salary $59,000 to $84,000
Bonuses and overtime
Shift and step raises
Education incentives
Pension
Health and Dental insurance
Paid Tuition
Paid holidays and vacation
Veteran benefits
A member of the Association of County Employees
Join a team of professionals working in a safe and structured environment with opportunities for advancement.
Plymouth County Sheriff's Department is an equal opportunity employer. The department does not discriminate based on race, religion, creed, national origin, ancestry, age (if 40 years of age or older), sex, gender identity, sexual orientation, genetic information, color, veteran status, handicap, pregnancy or a condition related to said pregnancy.
Student officers undergo 400 hours of training in the BCCO Academy prior to taking their positions at the Plymouth County Correctional Facility. The training is challenging both academically and physically, and requires dedication by the student officers.
Qualifications
At least 19 years of age
General knowledge and physical fitness tests
Valid Mass. driver's license
High school graduate or G.E.D.
Successful background check
Academy Training
Constitutional law
Criminal law
Critical incident training
Cultural diversity
Defensive tactics
Direct supervision of inmates
Ethics and professionalism
First responder / CPR
Health and wellness
Oral and written communication
Security and unit procedures
Special management units
Stress management
Transportation of inmates