Victim Services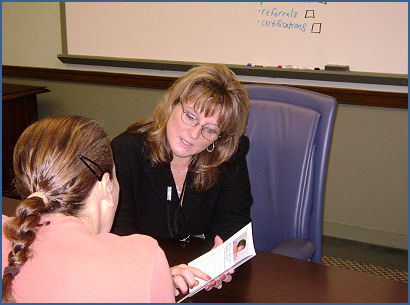 The Victim Services Office provides information, assistance, and support to victims of crime whose offenders are in custody of the Plymouth County Correctional Facility.
How PCSD Can Help You:
• Help you become certified to receive pertinent information regarding an offender
• Answer questions/concerns related of the offender's incarceration
• Refer you to community resources
• Set up phone blocks
• Safety planning
• Crisis intervention
For more information, call 508-830-6387.
Helpful Definitions:
Inmate Classification

A process for determining the needs and requirements of inmates in regards to housing and programs within the Plymouth County Correctional Facility.



Sentence Computation

The following information is used to calculate the date an inmate may be released or paroled.


• Effective date of sentence


• Parole eligibility date


• Any/all good time credit


• Maximum release date


• Minimum release date

Parole

A decision or recommendation that would change the inmate's legal status and or degree of freedom.



Probation

A court-ordered disposition alternative through which a convicted adult offender or an adjudicated delinquent is placed under the control, supervision, and care of a probation field staff member.



CORI: Criminal Offender Record Information

Records or data in any form compiled by a criminal agency which concerns an identifiable individual and relates to the nature or disposition of a criminal charge, an arrest, a pre-trial proceeding, or other judicial proceedings.



Good Time

A system established by law whereby a convicted offender is credited a set amount of time that is subtracted from his sentence.