Visitor and Inmate Information
BEFORE YOUR VISIT
In advance of your visit please send us your Pre-Approval Visitor Application. Your application will be reviewed and we will notify you if you are cleared or denied visitation.
Please review our Visitor's Information Booklet to familiarize yourself with our procedures, dress code and allowable items list. Visiting hours may change so please check the website or call 508-830-6200.
Annually we approve visitors; From June 15 - September 15. we will allow previously approved visitors (1) visit while your new application is being processed.
Please review the Visitor Information Booklet for detailed information on visiting an inmate, sending mail, funding telephone calls and canteen, bail/release procedures and more.
Important information on sending mail to PCCF: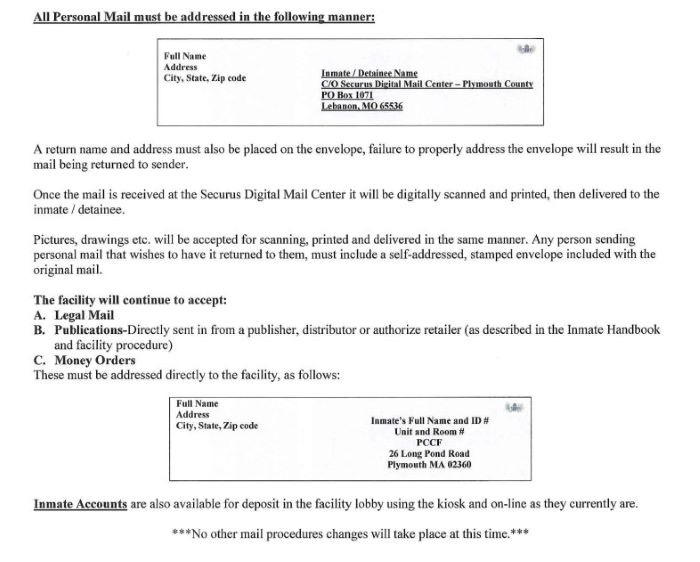 PRE-APPROVAL VISITOR APPLICATION
All visitors are required to complete a Visitor Application prior to a visit
Pre-Approval Form - English
Pre-Approval Form - Spanish
Pre-Approval Form - Portuguese
AMERICAN WITH DISABILITIES ACT (ADA)
Click here to see how PCCF deals with the Prison Rape Elimination Act (PREA)