Mobile Command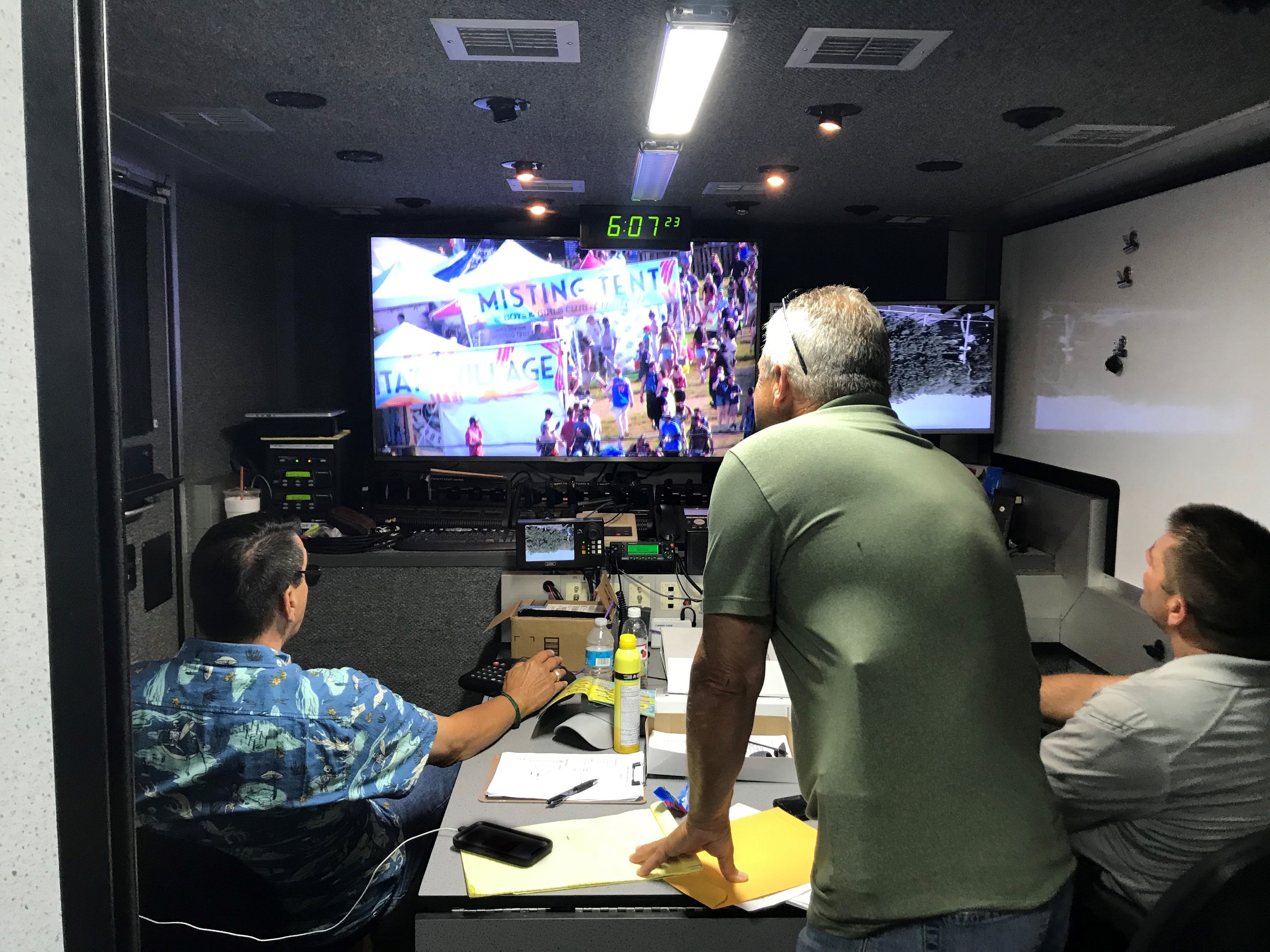 Mobile Command monitoring an event

The Plymouth County Sheriff's Mobile Command was pleased to assist other Massachusetts public safety agencies to provide assistance at the Pan Mass Challenge. Plymouth County managed the coordination and provided aid for the safety of the riders at the Provincetown Command Post. More than 5,600 riders started their journey in Sturbridge or Wellesley traveling through 48 cities and towns to complete their 300 mile ride at the Provincetown finish line.
Over one hundred volunteers worked day and night for 3 days to ensure every rider was tracked and accounted for throughout the course. Tremendous credit is due to the riders and volunteers that coordinate this important annual event.
Click here to read one reporter's take on the mobile command vehicle
Plymouth County Sheriff's Mobile Command Vehicle on site of a mock missing
child drill in the Myles Standish State Forest.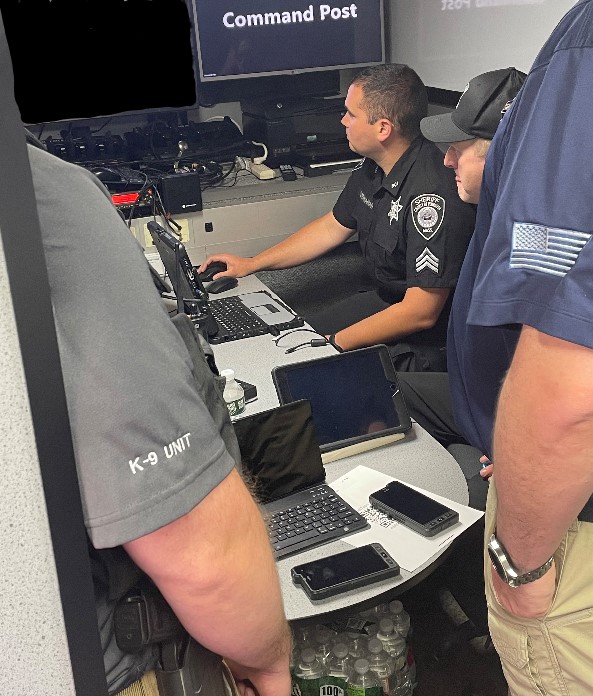 Inside The Mobile Command Vehicle