Bureau of Criminal Investigation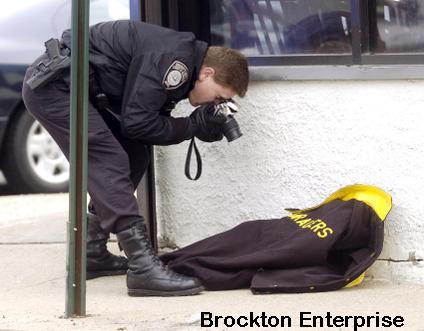 The Plymouth County Bureau of Criminal Investigation, or BCI, helps local police with technical aspects of their investigations. BCI Deputies work in the field collecting evidence and taking photographs and fingerprints at crime scenes and traffic accidents.
BCI assists local police at crime and accident scenes, most often by taking photographs and gathering forensic evidence. Annually, BCI field deputies perform over 10,000 crime scene investigations at the request of police departments throughout Plymouth County.
The Sheriff's Department is equipped to handle the entire crime scene process from investigation, preparation, analysis and identification. Hair and blood samples for DNA testing can be prepared and are sent off-site for testing.
At its laboratory in Plymouth, BCI processes and analyzes fingerprints and other evidence. The majority of the investigations are conducted in Plymouth County, but BCI doesn't stop there. It has assisted law enforcement agencies outside the county such as the State Police, FBI, Barnstable County, Norfolk County and Bristol County. These agencies look to BCI for the technical expertise necessary for identifying suspects.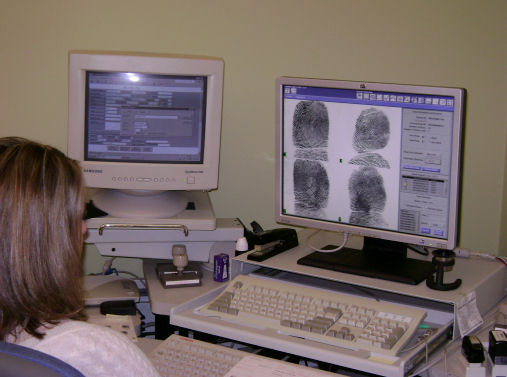 Director Bob Foley is only one of five certified fingerprint experts in New England, "When we get a match it's a rewarding feeling. Most of the time, victims are small business owners or home owners who have been broken into... they are very appreciative of what we've been able to do for them."
One of the primary tools used in the investigation process is the Automated Fingerprint Identification System. AFIS contains over 200,000 fingerprint cards. The sophisticated system can determine if latent fingerprints from a crime scene match those of any individual arrested in Plymouth County since the early 1980's. Similarly, the AFIS system can determine if the fingerprints of someone arrested for the first time match any of the unidentified latent prints in its database.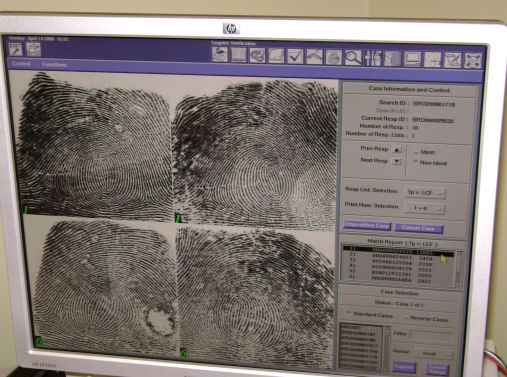 BCI also reviews video images taken by bank and store cameras to analyze on-site. The video system can zoom in on suspects, license plates, and other surroundings to help police build a case.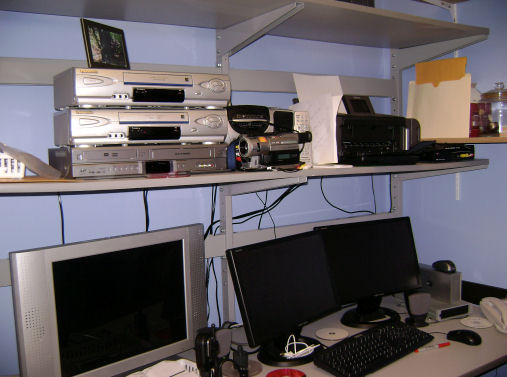 HEAT UNIT - In 2005, the Plymouth County Sheriff's Department's High-Tech Evidence Analysis Team or HEAT was established. The HEAT lab collaborates with local, state and federal agencies in order to forensically analyze electronic devices seized as part of an investigation..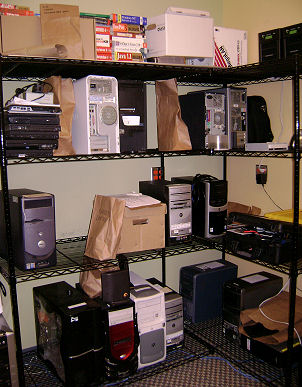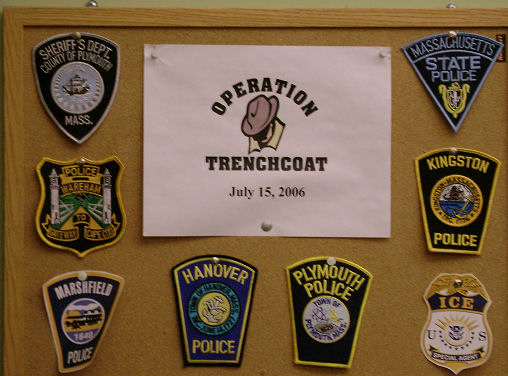 Plymouth County Lab Digs For Digital Clues
By Justin Graeber
Enterprise Staff Writer
April 21, 2012
PLYMOUTH - Know what's on your kid's cell phone? Tara Cruza does.
Cruza's job involves scanning hard drives, dumping call logs and text messages from cell phones – all manner of high-tech wizardry that is increasingly an important part of police work.