Communications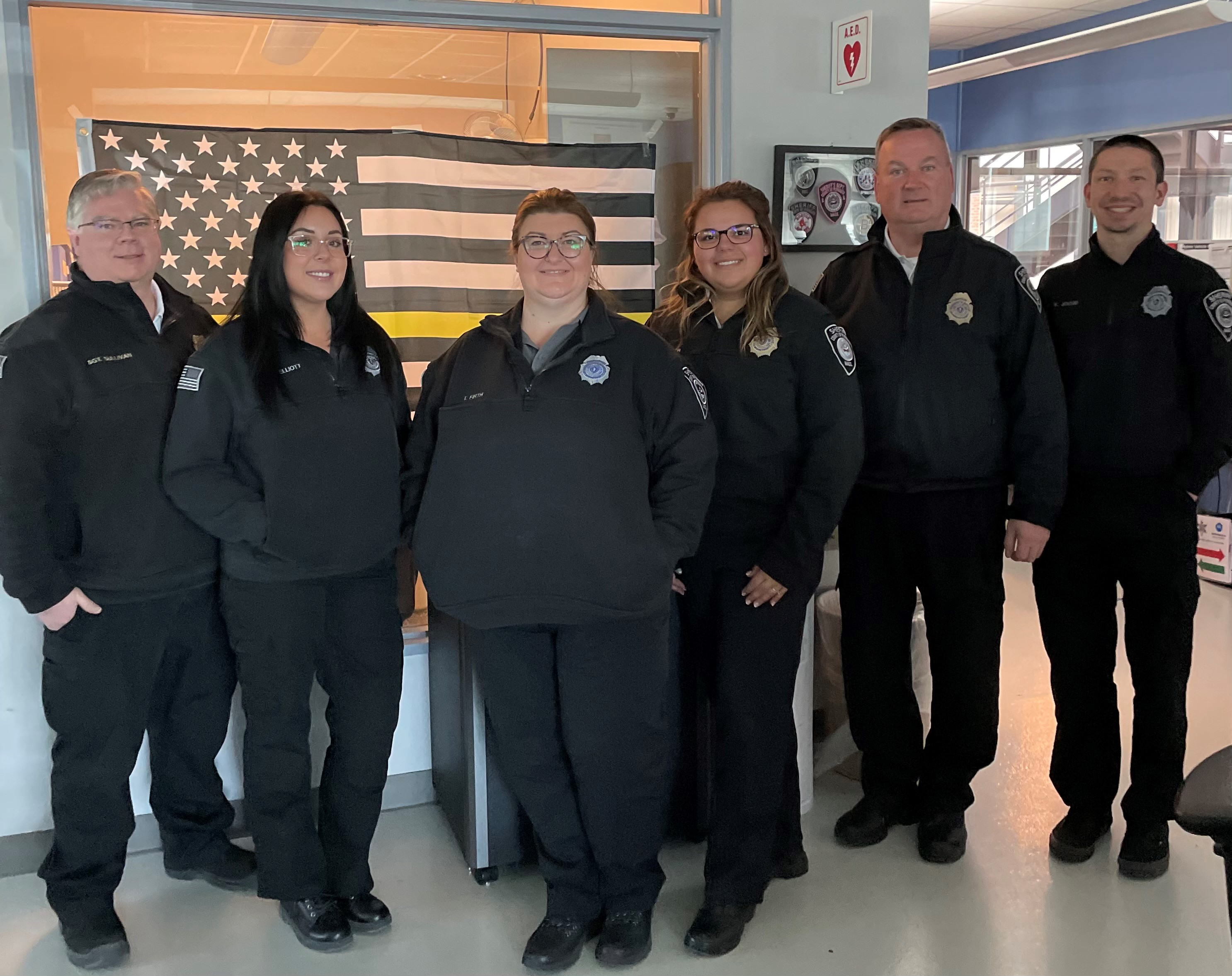 Our Communications Center
To contact the Communications Center at 24 Long Pond Road in Plymouth, please call 508.830.6200.
The communications network operated by the Plymouth County Sheriff's Department is a complex combination of telephone and radio systems, wireless communications, fixed base stations and mobile and portable two-way radios integrated with leased land-line technology. The network is broken down into four individual systems that are all coordinated by the Communications Center located on the first floor of the Sheriff's Department's Public Safety Building. The Communications Center serves the following agencies:
The Plymouth County Correctional Facility
Internal Facility Network
Transportation Department
Plymouth County Sheriff's Department
Field Service Division
Communications Center
K9 Unit
Bureau of Criminal Investigations
Mounted Unit
Fingerprint Services
Civil Process Division
Plymouth CMED
Southeastern Massachusetts EMS (Region 5)
Plymouth County Control
Fire/EMS Mutual Aid System (Fire District 2)
Plymouth County Fire/Rescue Training Association
Critical Incident Stress Management Services
State-wide Fire Mobilization
Connection to MEMA Headquarters
County Forest Fire Patrol Plane
Technical Rescue and Dive Team
Plymouth County Sheriff's Department's Radio Network
Local police departments in and around Plymouth County rely on the Sheriff's Department for a variety of services, such as BCI, K-9 and Field Services. All Sheriff's Department's vehicles and deputies while in the field are equipped with two-way Motorola radios capable of communicating back to the Department on their own direct channel. The deputies can also use the County-Wide Regional Radio Network that is maintained by the Sheriff's Department and connects all police departments from Hull to Mattapoisett.
Since Plymouth County includes 1 city and 26 towns, covering a large and varied geographic area, complete radio coverage is difficult to achieve. For this reason, the Sheriff's Department has constructed and maintains a radio network of base towers with repeaters and receiver sites in several towns throughout the county.